TOWIE Merrymeade House
Merrymeade House Merrymeade Chase Brentwood Essex CM15 9BG.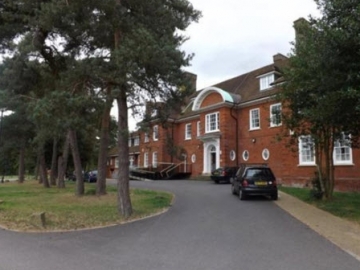 What a great place for Arg and the lads to learn elocution and deportment, they will be challenging Spencer and the Made in Chelsea crew in the next series. In 1912 Robert Horne-Payne, a rich railway tycoon, paid for the construction of this beautiful house. Since then it has served many different purposes but now it is a dedicated multi-function facility. The house offers 6 different rooms which all look out over the grounds and a large catering area to suit your needs. This unique and grand venue is sure to provide you with both a fantastic room and great experience. Also home of The Brentwood Buddhist Centre they offer help and support with a mixture of classes and courses, including Meditation, Qi Gong, yoga, healing, Pilates, a running club and tai chi. We also have the delightful Brentwood Tea Room, serving fresh food with a sunny terrace garden to enjoy. The Mahabodhi Temple offers the healing and meditation space. We conduct fortnightly New and Full Moon ceremonies, birthday ceremonies and assist the deceased Dharma Rites.
Save