The Power of Towie
Wow can you believe Towie has reached 200 episodes ?
What is Towies secret ?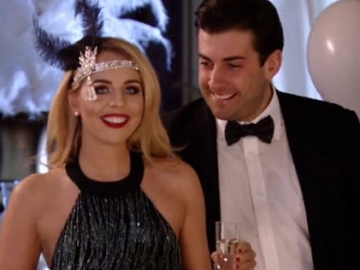 Back in 2010 a real revolution began in Reality TV Shows based around The Sugar Hut nightclub in Brentwood.
Mark Wright, James Argent, Joey Essex exploded on our screens, along with the girls in their lives especially with their vajazzles, which caused a huge stir at the time, girls were coming to Brentwood especially to get a vajazzle.
But it was real Essex life perhaps not exactly Brentwood but maybe wider Essex. New people on screen, real people, even new words ,like Reem, well jel, Shut up !
Then came a Bafta, Essex had arrived, the public had voted.
It even helped the Uk economy with a billion pound boost, who would have believed that a little show of real people from Brentwood that a few years earlier had been voted the most boring town in Essex. Tin Burrows a Journalist with The Guardian quoted Brentwood as being almost a Disneyland for Young girls who want The Towie experience. Not just the experience but to go in the shops that the cast own, where they can meet their stars,
Amy Childs has her Boutique and Saloon

Lucy has her Boutique

Harry did have Harrys' World which has now closed unfortunately

Joey Essex has his shop Fusy

Peri has her shop Bizara

Gemma has her shop Gemma Collins.

Sam and Billie have Minnie's the original Towie shop

The twins have GX2

Chloe has Chloe's Beauty Bar

Charlie has his delicatensen
Then outside Brentwood Danni has her shop in Hornchurch, Lydia has her shop Bella Sorella in Loughton and Lockie has just opened Lockies Kitchen in Romford.
Five years on and Towie is just not in England its been shown in 100 countries, if you are travelling anywhere and say you are from Essex people immediately ask you about Towie, there are even spin off shows showing in really odd places like China. Stars from Towie are recognised in Airports around the World, airlines are even featuring episodes of Towie on their inflight menu. People that have admitted they watch the show include Ed Sheeran, Katy Perry, Jennifer Lawrence even Kate Middleton and probably her sister Pippa (shame she's not on the show lol ).
There are even Towie Tours run by Brit Movie Tours and 848cars (Towie fans favourite Brentwood taxi service 01277 848848), they will take you around the casts shops in Brentwood, and Hornchurch, Loughton and Romford, and some of the casts houses (just like Hollywood Tours In Hollywood )
What the is the power of Towie ? Its because they are real people in real situations that people can relate too.
Of course you couldn't write about Towie without mentioning Nanny Pat and her Sausage Plait, she was the person that you would love as your Grandma, she was the real queen of Essex, and we will all miss you Nanny Pat, (RIP )
The 200th episode of Towie was a glitzy glamorous affair with a party hosted by Lydia and Arg filmed at Plaisterers hall in London.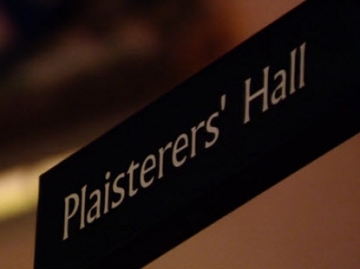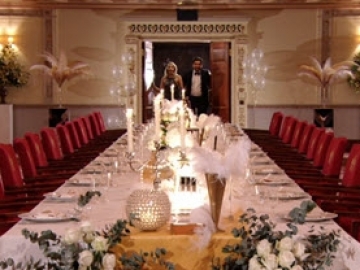 The Power of Towie aired on ITVBe on Sunday 13th March and is available on ITV Player until 12th April.
#Towie
#The Only Way is Essex