TOWIE Nanny Pat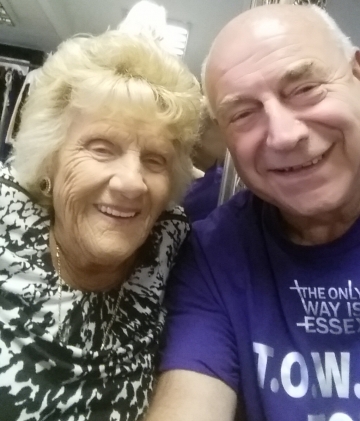 Nanny Pat what can I say she is lovely probably everybody's idea of the ideal Gran. I met her again at Jessica's pop up shop at The Salon in Grays. She has a ready smile and engaging personality, her life has altered so much since losing her husband 6 years ago, they had been married 52 years and I can only imagine what a body blow losing him must have been. But nowadays her life has been turned upside down since becoming Essex Royalty. Mark Wright's Grandma, she is a source of old fashioned common sense and is always on hand to dish out advice to other members of The Only Way is Essex cast. You can't talk to Nanny Pat without mentioning her famous Sausage Plait and maybe I will get her recipe and feature it on my own Mum's Meat Pie site....www.rubyrolfesmeatpie.com... which features the recipe for the most delicious meat pie in the World lol. How about it Nanny Pat may I have your recipe ?. All in all she is a gem, someone who you come away after meeting her smiling and with a warm glow.
Tragically Nanny Pat has now died
In loving memory
Patricia Joan Brooker
"Nanny Pat"
1935 - 2015
#towie
#The Only Way is Essex